Types Of Skirting Board – Many homeowners have a dream of a beautiful house with elegant interiors. However, proper planning and good quality material are essential to constructing a perfect home.
There are several things, for example, planning wall paneling ideas and coloring the layout, to consider before finalizing the interiors for the wall. In addition, there are many skirting board types that you can select for home and room.
Numerous sizes, styles, and shapes are available easily according to the room. Professionals always prefer good quality, durable, aesthetically pleasing, and practical materials.
You can buy architrave from mdfskirtingworld.co.uk, which offers better quality skirting boards. Remember one thing: the skirting board's installation and baseboards for the room's walls.
The lower part of the walls that joint the wall is usually connected with skirting boards. These are used not only to cover up imperfections but also to add fair and character to the interior.
What is Skirting?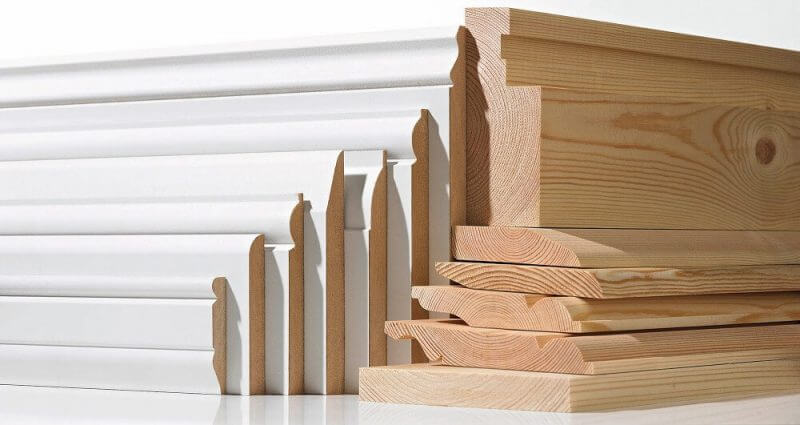 Skirting is used to cover the cables, unwanted features, and connections. In addition, skirting boards give an attractive look to the interiors of the wall. Skirting can't be removed easily from the walls, and it is permanent.
What Do You Mean by Skirting Board?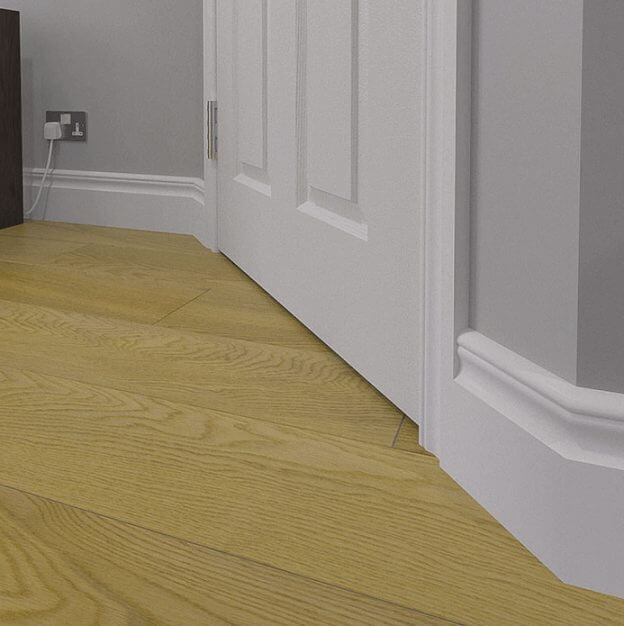 Skirting boards are installed along the border between the floor and interior wall. It is also known as mop boards.
When the floor is mopped, it can protect the walls from water and damage. In addition, these boards avoid furniture scratches, cover up inappropriate edges, and give the perfect finishing touch to the wall.
There are many options of MDF (Medium Density Fiberboard), hardwood skirting, and softwood boards available for commercial and residential properties.
Nowadays, skirting boards not only hide the connections and cables but also they have become a more classy design feature of a home.
Now, there are a variety of options to add unique features, for example, LED designs and lighting that can elevate overall home décor.
Understanding the Purpose of Skirting Boards
To add the beauty factor and make the home or room's interior attractive, the skirting board is one of the key elements.
There are a lot of advantages of these skirting boards apart from hiding unwanted elements in the wall, providing aesthetics, or can protect the wall from damage and water.
Skirting boards can protect the wall junction from the water and avoid damage to the wall.
These boards hide the connections, electric wires, and cables so that room looks beautiful and attractive; no other extra elements are shown in the room.
To cover up the gap between floors and walls, you can use these skirting boards, and the gap usually occurs during construction work.
These boards give some space between the furniture and the walls. That gap removes the stains, marks, and scratches from the furniture which is on the wall
These boards are practical and economical to prevent stains from the painting surface.
While moping and cleaning the house, skirting boards can protect the walls from dust and dirt marks.
To rejuvenate the interiors and add a cleaner and finished look, colored skirting is one of the best options that you can consider.
Let's Know About the Skirting for Offices and Homes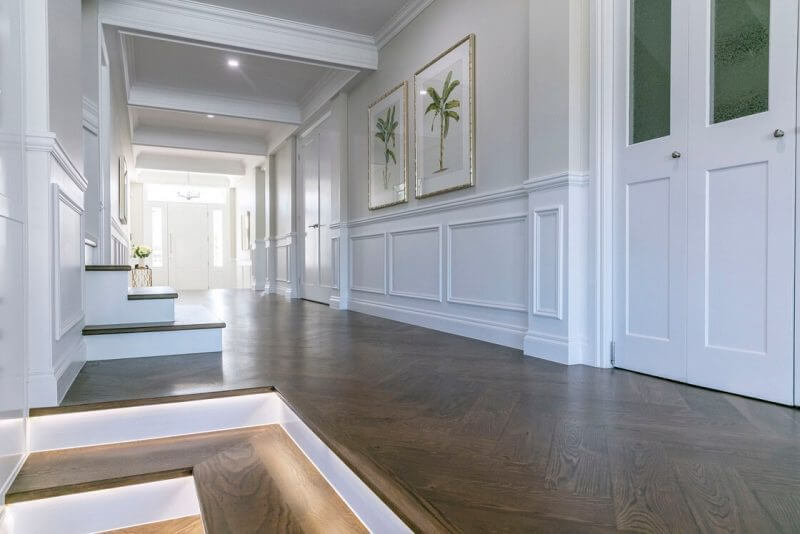 Homeowners have multiple choices of skirting boards because these boards come in different styles.
You can simply find the board which is according to the design of a room or your choice; for example, there are designs of boards available, from grand Victorian plans to loft apartments or minimalistic contemporary houses, so it is easy to choose a panel for the dream house.
These boards are made of different materials and designs and also different styles:
| | |
| --- | --- |
| No | Types Of Skirting |
| 1 | Pencil Skirting |
| 2 | Metal Skirting |
| 3 | Wooden Skirting |
| 4 | Georgian Skirting |
| 5 | Continued Skirting |
| 6 | Flush Skirting |
| 7 | Double Layered Skirting |
Pencil Skirting
Pencil skirting is generally used to give a precise finishing. This design is simply installed on patterned and plain walls, which is accurate for them.
However, homeowners can consider pencil skirting to avoid gaps and a completely finished surface. This board is commonly used to prevent cables and connections and gives the wall a beautiful and modern look.
Metal Skirting
Stainless steel is the material that is used in metal skirting. This material is quite shiny and can operate in commercial and residential properties.
This material gives the modern and rich look to a home. To process to install metal skirting is a little bit difficult and needs professional manpower, but it is exquisite, flexible, and valuable.
Wooden Skirting
Wooden skirting gives coziness and warmth to a home. That can be a good option if you want a sophisticated and rich look for a home.
On the terrazzo and marble floor, it looks so elegant. Many sizes and designs of these boards are available in the market.
Georgian Skirting
These boards are entirely inspired by Georgian period designs like interior molding design.
The board's shape is very interesting and is amazingly cut with tools and knives made of high quality. The thicker material is used to give the Georgian style.
Continued Skirting
It is known as kept skirting and is installed continuously against staircase wall decor and walls.
Continued skirting boards are a good option for the interior of the home elegantly and change the room's space completely.
Many homeowners want an innovative interior design idea; for example, they make a color balance in the interior space.
Flush Skirting
It is pretty different from other skirting types. Here, the plastering and skirting are placed on the same level.
In easy words, the plaster and tiles are flush with each other in the way that the skirting board is fixed with the wall. For seamless and charming interiors, you can consider flush skirting.
Double Layered Skirting
The name clears it of skirting double layered means two-toned skirting. It is generally used to add depth to the room.
Two-tone skirting is one of the best options to give the interiors detailed designs. It is made in two parts, and it is joined together when installed.