Are you looking for a way to add a touch of personality and style to your room? A great way to do this is by using an area rug ideas.
Rugs can be used to add color, texture, and pattern to a room.  If you are looking for some inspiration, we have compiled a list of the best 7 modern room area rug ideas.
Use Modern Area Rug Ideas To Create Pops Of Color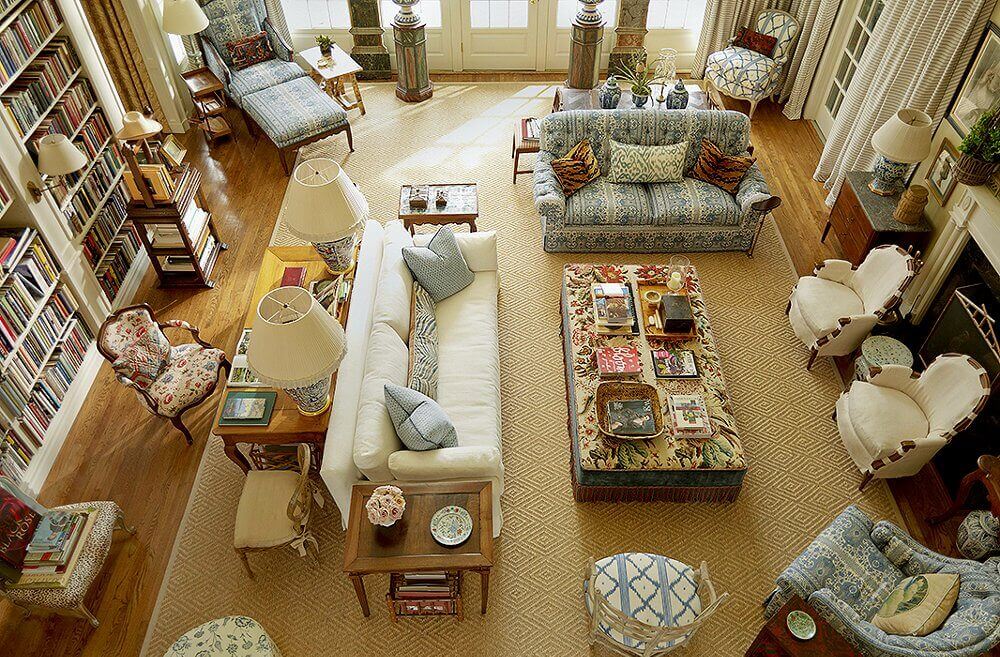 Modern rugs are a great way to add color and personality to a room. Area rugs come in a wide range of colors, patterns, and styles, making it easy to find one that adds more color to the room.
Use a large area rug with small pops of color in bright blues and greens to cover the entire living room floor.
Area rugs with oriental patterns always look great underneath dining tables and add personality to an otherwise bland dining area. Use bold, vibrant colors to bring more color into boring areas of the home. 
Coordinate Area Rug Ideas Colors And Accent Colors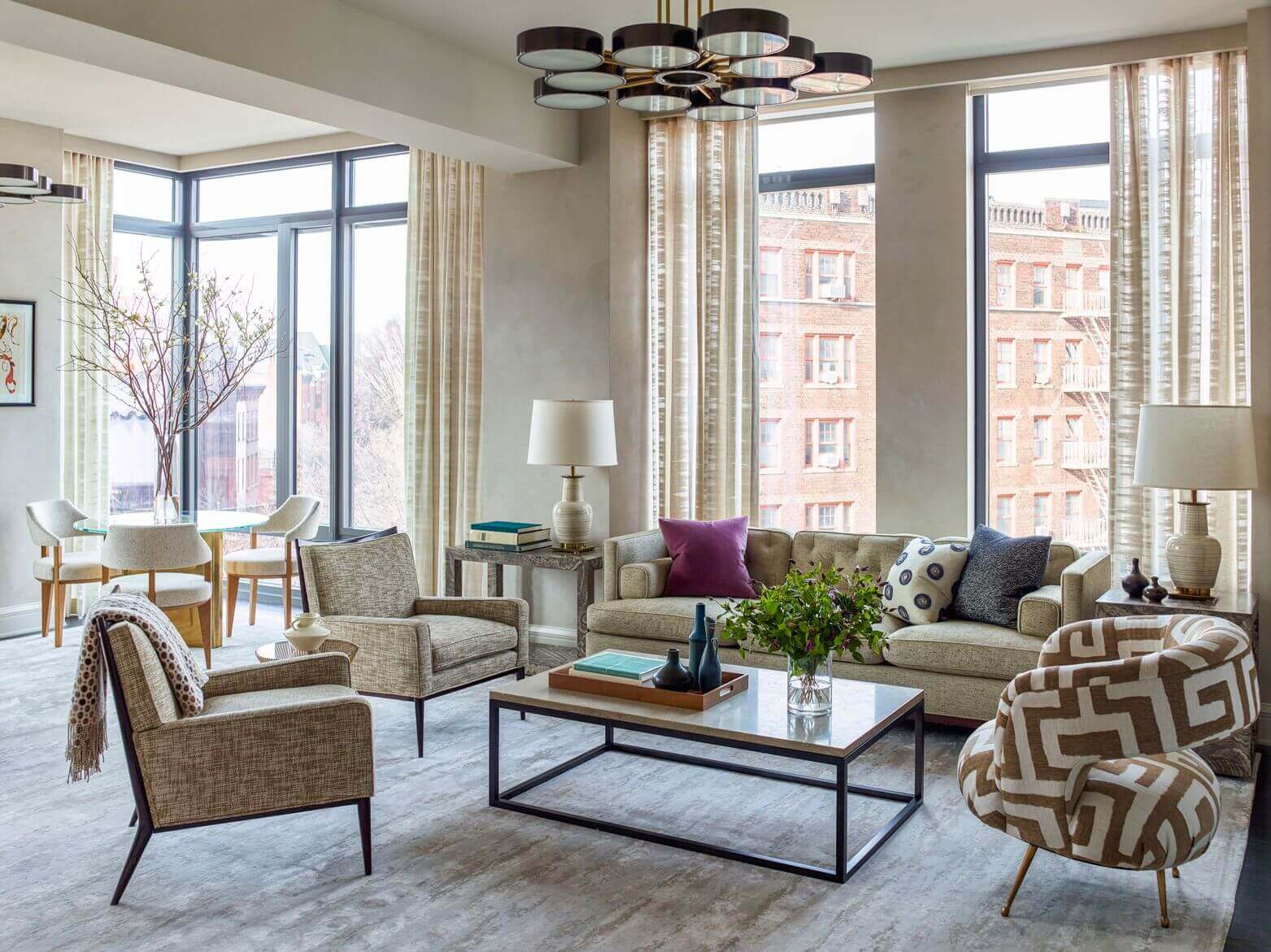 When choosing a rug, it is important to take into account the colors of the room. Accent colors are often neutral colors or vibrant colors. They coordinate well with the rest of the color scheme in the entire living space. 
Solid color area rugs should be the color that is used the least amount in the room.
For example, if the color palette consists of green, brown and blue, you should use the color that is currently used the least in the room. If that is blue, pick up a solid blue area rug. 
When choosing a rug with a pattern, such as rugs with geometric patterns, it's best to use this same idea.
Make sure that the color scheme of the rug coordinates flawlessly with the color palette used in the rest of the room for a seamless look that feels welcoming. 
Create The Illusion Of More Space With Light Colors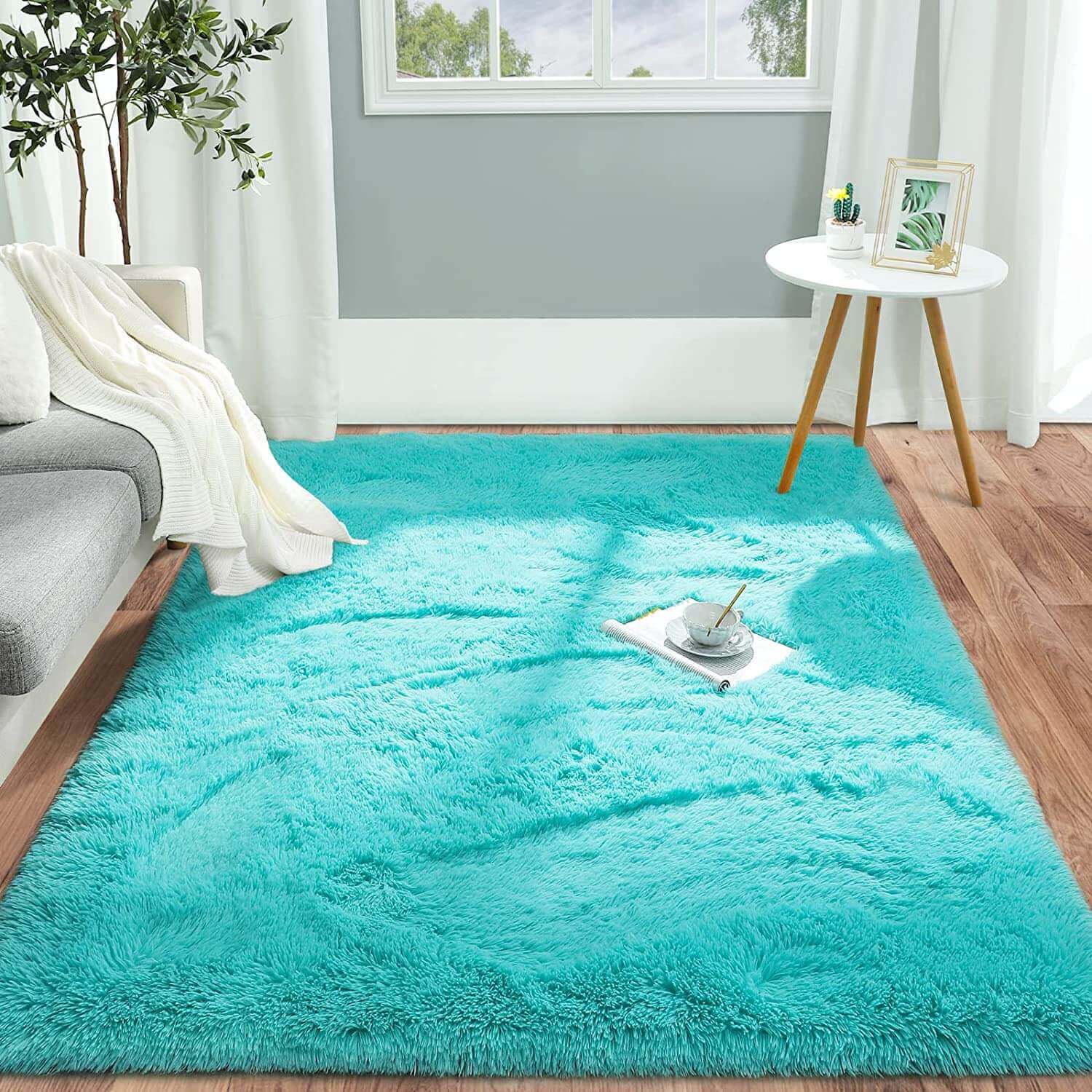 One way to make a small bedroom ideas for twins appear larger is to use light colors. Dark colors tend to absorb light, making a room feel smaller and more cramped. Light colors reflect light, helping to create the illusion of more space.
The light colors of lavender, baby blue and pastel green will complement most modern decor. Grey and white are ideal for a monochromatic look. You can use a variety of patterns as long as the rugs utilize a light color palette. 
Transform Areas Into Stylish Living Spaces With Abstract Patterns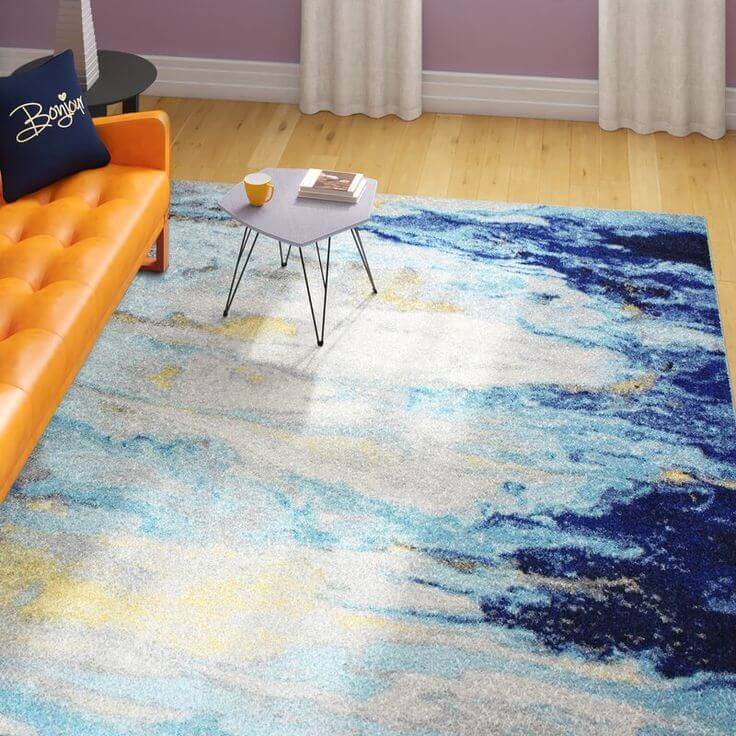 Abstract patterns can add a touch of style to any living space. Select an area rug in a range of colors to make sure that the room is fun and inviting.
A khaki colored rug in an abstract design is a great addition to a boho modern themed room. 
Using various versions of colors that are already found in the area is a great idea to use when shopping for an abstract area rug!
For example, if the current color palette consists of light blue, add a splash of color with a cyan or navy blue. It's a general rule of thumb that different versions of colors complement each other. 
Typically, large abstract area rugs become conversation pieces. They should match the vibe of the rest of the room, but that doesn't mean that you can't have fun with them! Pick a fun pattern that showcases your personality! 
Utilize Bright Colors To Increase Positive Energy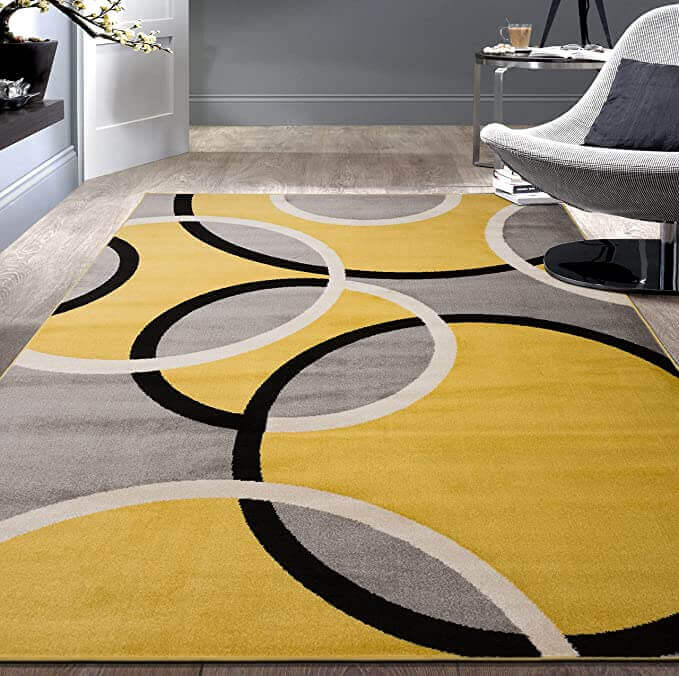 It is no secret that color can have a profound effect on our mood. Certain colors can increase happiness, creativity, and even productivity.
One way to harness the power of color is to use bright colors in your home or office. Sunlight is known to be a natural mood booster, so it's a great idea to add a splash of yellow with a large area rug. 
Bright reds, greens, blues and even purples can create the vibrant energy that you want in your space. They instantly add bursts of color and personality everywhere that you place them. 
Monochromatic Color Schemes For A Modern Vibe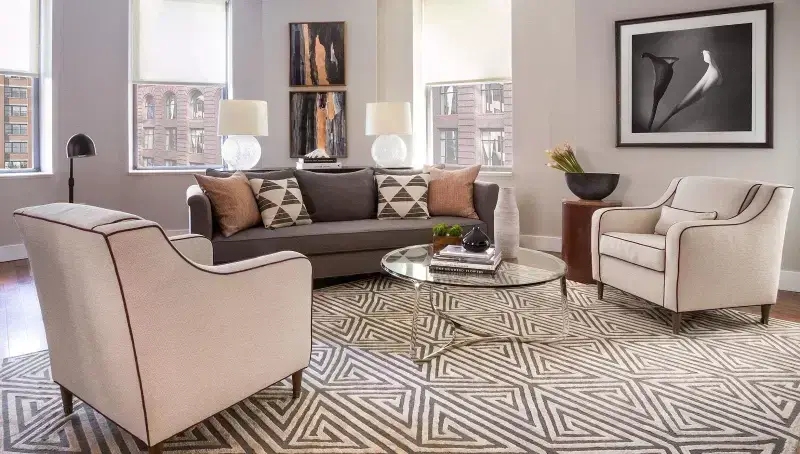 Monochromatic color schemes create a sleek, sophisticated look that makes the entire room flow perfectly together. Large area rugs in black, grey, and white offer a clean look and a breath of fresh air. 
The pattern is especially important when working with monochromatic colors. For a modern appeal, opt for a simple design with geometric shapes or simple lines.
Wide stripes will make rooms appear larger. A simple design of squares is the perfect choice for modern living room ideas with clean edges.
Abstract patterns can be used, but be careful not to include a large amount of artwork as well. You don't want the room to look too chaotic. 
If you're looking to add a bit of drama to your space, you can also use a black and white color scheme. This classic combo can give any room a chic, contemporary feeling.
A Khaki Color Complements Natural Themes Area Rug Ideas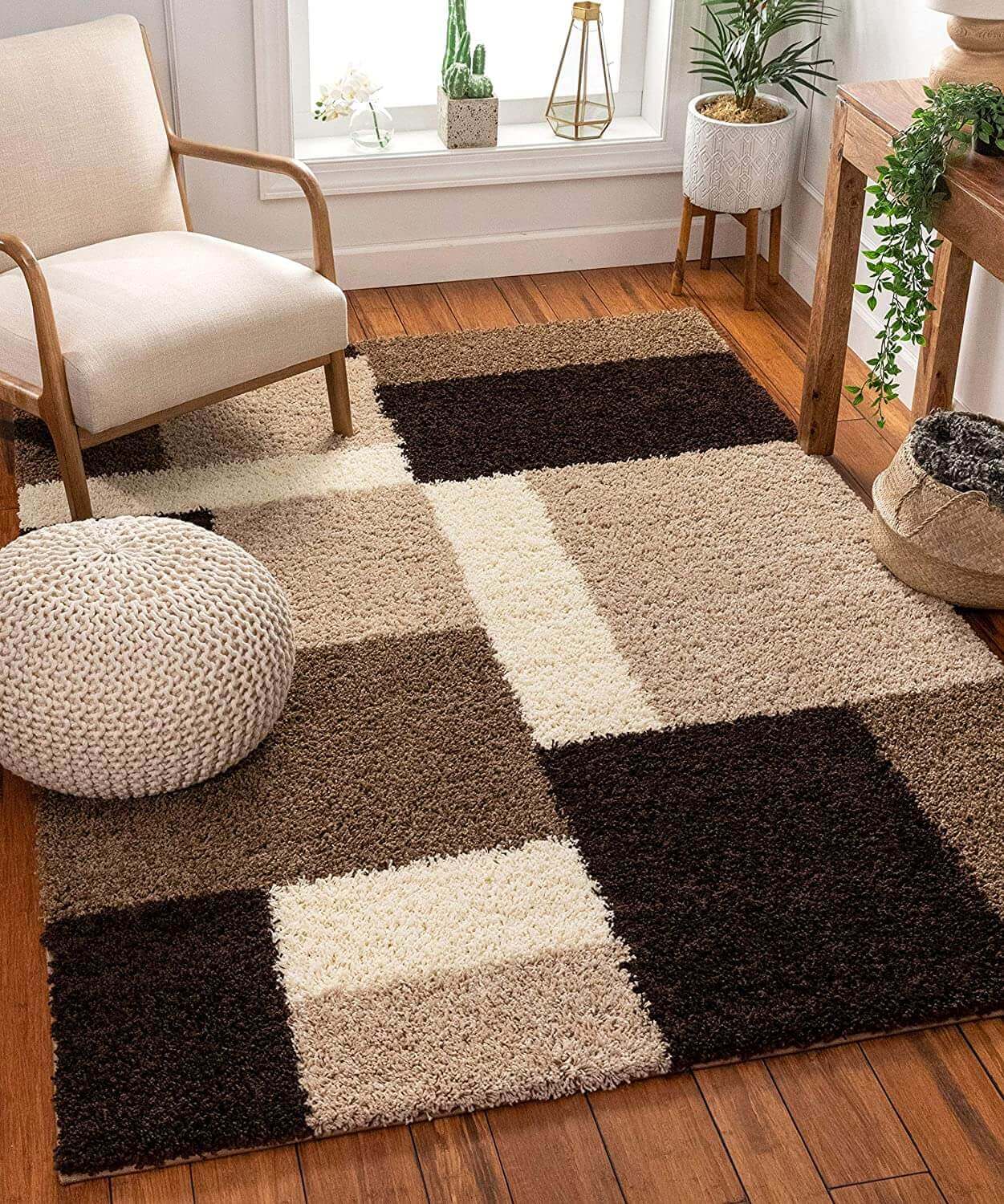 Khaki is a great choice for rooms with natural themes. The earthy hue can mimic the colors of nature, and it can help to create a serene and relaxing environment.
Khaki colored jute rugs have natural vibes that will help bring together a boho and modern theme.
Opt for patterns that have light colors incorporated into them, such as white and beige, to help create an airy feel that will make your space feel lighthearted and fun. 
Khaki is also neutral enough to work well with other colors, so you can easily incorporate it into your existing décor. 
Whether you're looking to add a pop of color or want to make a bold statement, these seven modern area rug ideas will help you achieve the look you want for your space.
And if you need some more inspiration, be sure to check out the rest of our blogs for even more home décor ideas.