Outdoor Furniture Buying Guide – Believe it or not, furniture is an important part of our daily lives. We eat, sleep, and work around our furniture at home and work and therefore we must invest in quality and relevant furniture that can make our routine life easier.
Having the right furniture is critical even when you are buying one for your outdoor area.
If you have a patio area or a backyard you want to ensure that you make the right investments and choose furniture that can elevate your lifestyle and add functionality to your patio area.
Here are a few things to keep in mind before buying outdoor furniture.
Invest in Quality Furniture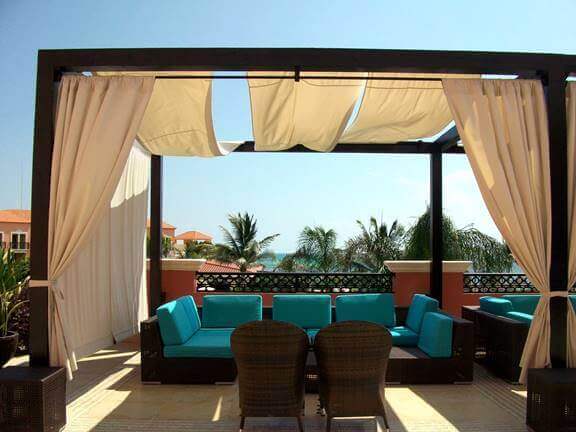 Furniture is not something that we buy regularly and therefore you want to invest in furniture that will last longer.
Outdoor furniture is exposed to heat, rain, moisture, winds and other factors that can impact the longevity of the furniture.
If you are planning to buy wooden furniture you need to invest in good quality teak wood furniture for your outdoor area. However, you must know some interesting facts about teak outdoor furniture to help you buy the right ones.
With this, you can make the right investments in teak and oak wood furniture to ensure that you can use the furniture for many years to come.
Buying squeaky and wobbly furniture would only ruin the overall experience you get when you are on your patio.
Pick the Right Size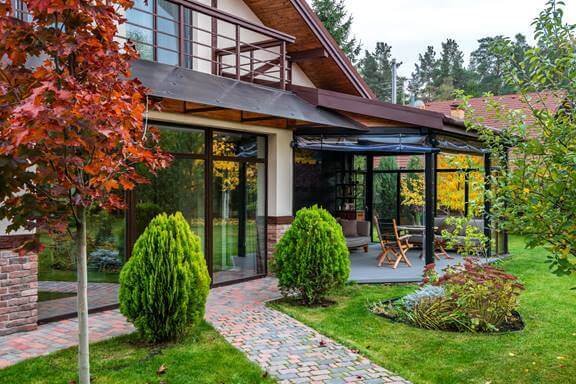 When you are selecting outdoor furniture you also need to pick the right size. This is necessary because different properties have different backyards and patio areas.
Make sure you leave enough space to walk around the outdoor area. Knowing the measurements of your outdoor area would help you design your backyard as per the available space.
Similarly, it is also critical to understand the overall layout of the outdoor space to choose the right size.
You can visit various online home décor sites and browse magazines that can help you with images and inspirations on buying and placing outdoor furniture.
Get the Right Design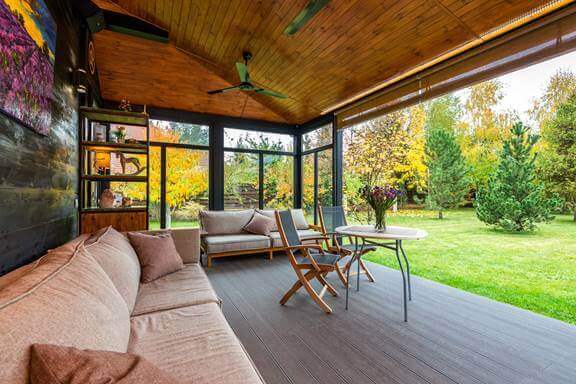 Having outdoor furniture that blends with your property design would be the right thing to do. It is necessary to buy and invest in furniture that can help you elevate the overall appearance of your patio area.
You can browse through multiple home décor magazines and websites to find inspirations and ideas on the design part.
Furniture can influence our overall being and therefore you need to invest in the right ones. While you are keen on the design you must also consider the ergonomics of the furniture, especially when buying sofas and chairs.
Outdoor Furniture Buying Guide Focus on Sustainability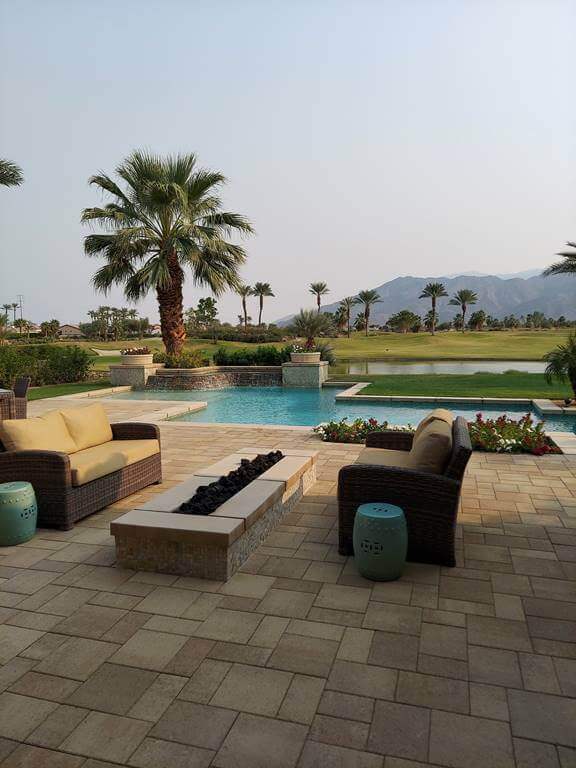 Consumers today prefer sustainable and environment-friendly products. Buying sustainable outdoor furniture ensures better durability and easy maintenance making them the most preferred choice.
Most sustainable outdoor furniture is made from recycled aluminum, recycled plastic and reclaimed and FSC-certified wood.
Furthermore, these products have excellent resistance to stains, weather, mildew and mold, pest, rust and wind which makes them an excellent choice for outdoor spaces.
Comfort is Paramount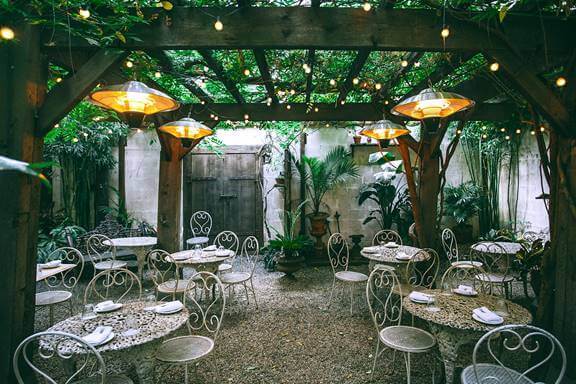 Comfort must be a huge factor when you are buying outdoor furniture. Buying furniture with bad ergonomics can lead to discomfort making it a bad choice for your patio area.
Many homeowners prefer to unwind and relax in their backyard space and therefore they buy outdoor furniture that offers more space to permit free movement.
You can additionally throw in pillows to make the furniture more comfortable. However, the overall ergonomics would play a critical role to offer the best support and comfort required.
Color of the Furniture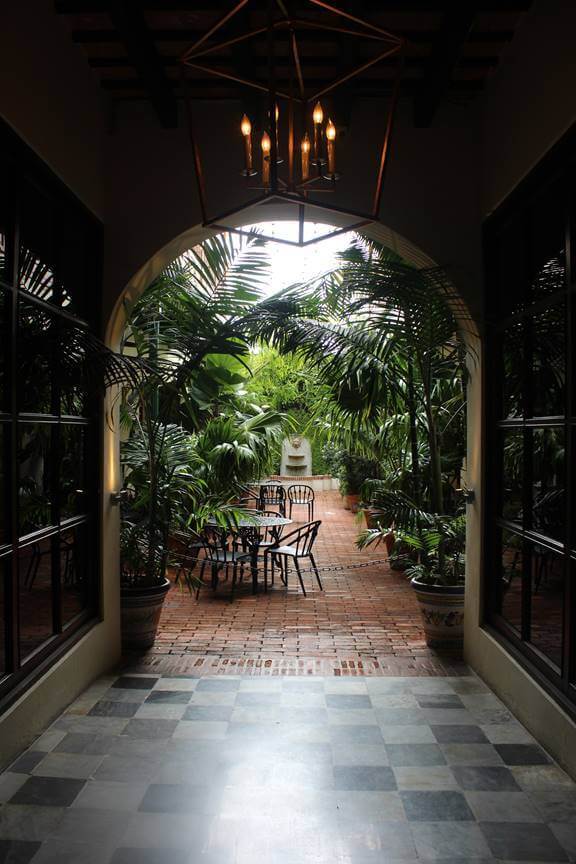 Colored furniture is trending all over the globe. Hence, buying outdoor furniture that has the right color would make a difference.
If you are buying wooden furniture you can choose colors like ivory, tan and beige that would look great.
The color green is also one of the trending colors for outdoor and indoor furniture. You can also look for wood furniture that comes in hues of brown and red.
While choosing furniture color is a personal choice you need to take cues from the dominant colors in your backyard or paver patio ideas and the amount of sunlight your backyard space receives.
Know the Purpose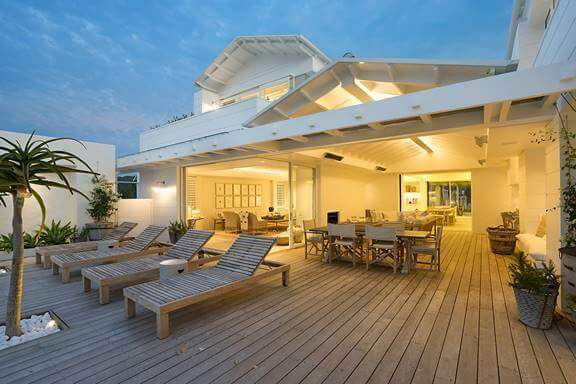 Different homeowners have different reasons for installing better furniture on their patio or backyard.
Some would prefer furniture that doubles up as storage while some would want stackable furniture that is easy to install and move around.
You need to have clarity on how you can optimize your outdoor furniture and use it in different ways.
If you don't have enough space you can use a simple bench that can double up as a coffee table as and when required.
Asking yourself certain questions before you buy outdoor furniture would help you decide whether you should buy them or not.
Outdoor Furniture Buying Guide – Low Maintenance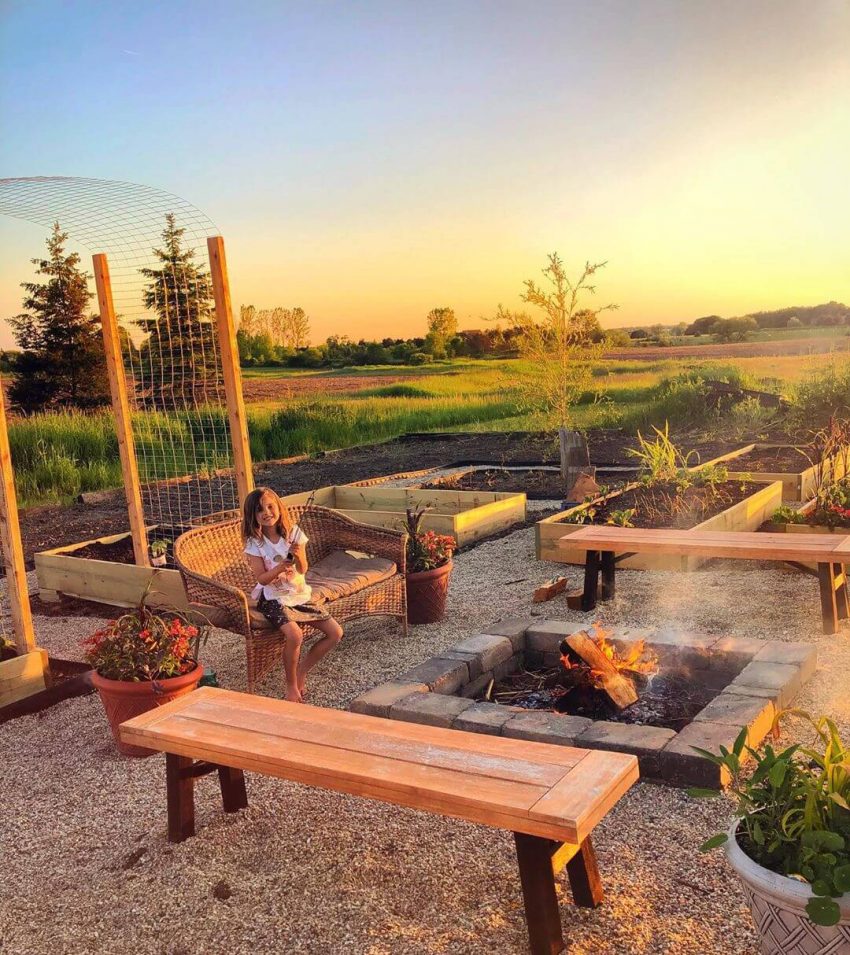 Often homeowners do not have time to clean and take care of the outdoor furniture and therefore outdoor furniture must be easy to clean and maintain.
You can look for furniture that is made from materials like wood, stainless steel and all-weather wicker that can stand up to all types of weather changes and challenges for many years ahead. This would allow you to save money and time.
Having a functional and appealing outdoor space can improve your lifestyle and physical and mental health.
Hence, you must invest in outdoor furniture that can make a difference. Any outdoor or patio space can be optimized the right way by adding the right furniture to it.
However, you need to invest in quality furniture that can withstand the outdoor weather and add a design element to make your outdoor space feel refreshed and transform how you use that outdoor space.
Similarly, you need to evaluate the overall comfort, design, ergonomics and color of the furniture you purchase. This would allow you to make the right investments in outdoor furniture that can improve circulation.
The outdoor furniture you choose must also offer enough space for human flow and free movement and a pleasing sense of order and balance.